DIDN'T MAKE THE MEETING? NO PROBLEM WITH NOCBA REPLAY.
NOCBA was pleased to welcome  attorney Diane Bass to our April 28th ZOOMCAST, which was attended by over forty members of our local legal community.
In her ZOOM presentation, Ms. Bass discussed tools she considers necessary to refreshing one's mental and emotional stamina.
NOCBA Replays are available free-of-charge to current NOCBA Members, and for the discounted rate of $14.95 for everyone else.
NOCBA members may access the REPLAY at no charge by using the coupon code comprised of the first letter of their last name (not case specific) followed (without any spaces) by their bar number.
1.0 MCLE Credit is available to NOCBA members in good standing who view the presentation via this website.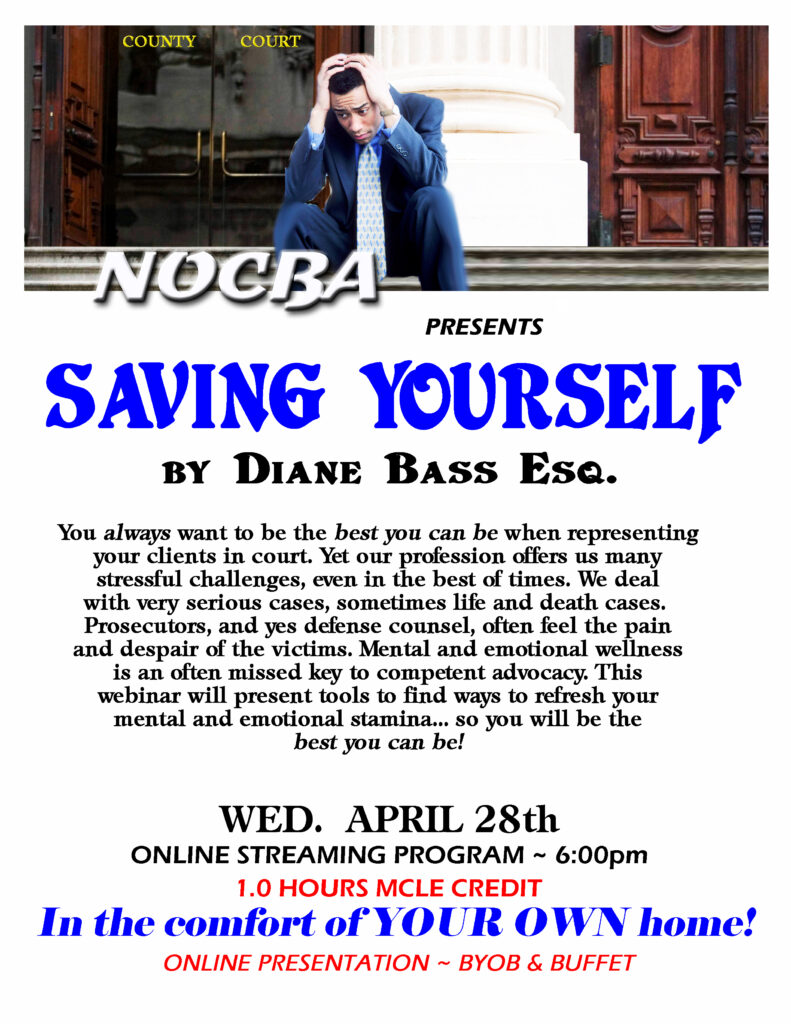 PERMANENT ZOOM LINK
https://us02web.zoom.us/j/8218903948?pwd=WVNiMllhUnljUTNIVG5MYkdETE9EUT09
Meeting ID: 821 890 3948
Passcode: NOCBA