OC's LARGEST AND BEST BAR ASSOCIATION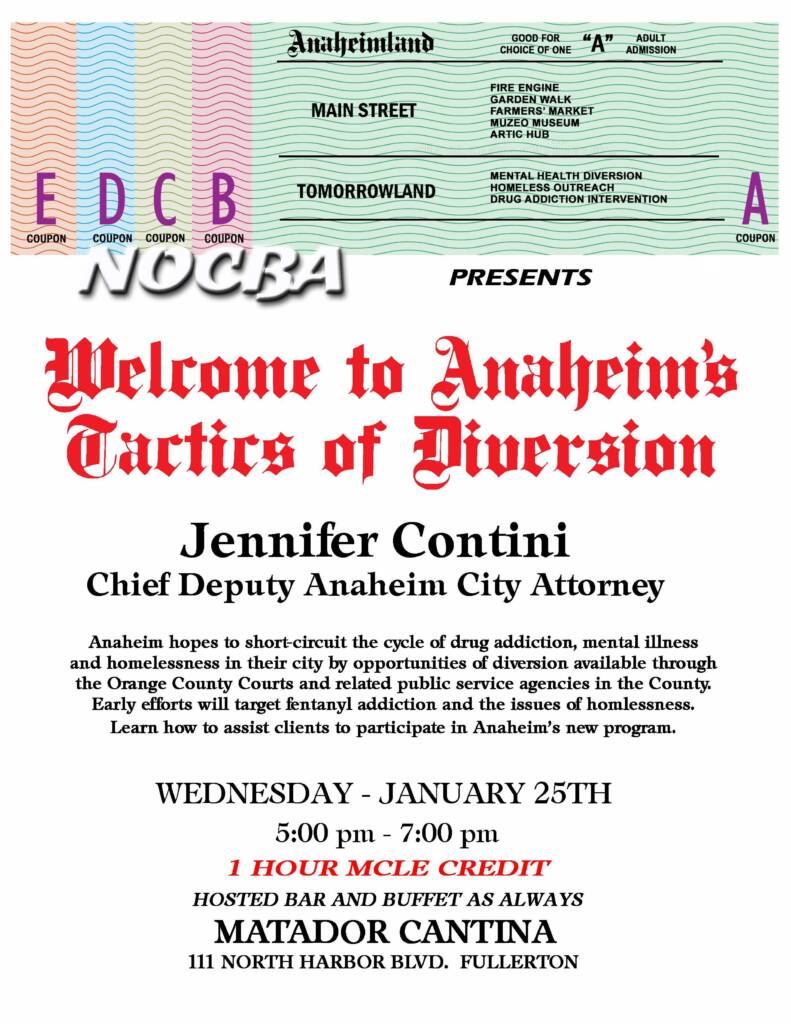 ANAHEIM CITY ATTORNEY ROLLS OUT DIVERSION OPPORTUNITIES
Join us at the Matador in Downtown Fullerton on Wednesday, January 25th @ 5PM, as we welcome Anaheim's Chief Assistant City Attorney in Charge of Prosecution, Jennifer Contini, and members of her team from the Anaheim City Attorney's Office. 
Attorney Contini will discuss Anaheim's plans to implement "Diversion Opportunities" for low level crime, in an attempt to interrupt the cycle of repeat offenders, plaguing most cities, today.
Specific Topics will include the introduction of ACCESS, the first of these diversion opportunities to be put in place.
ACCESS will strive to assist the city's high risk /high need offenders, the majority of whom are homeless, and far too often battling fentanyl addiction.
Please note that an MCLE Credit will be available for this event.
And as usual there will be a hosted bar & complimentary hors d'oeuvres.