OC's LARGEST AND BEST BAR ASSOCIATION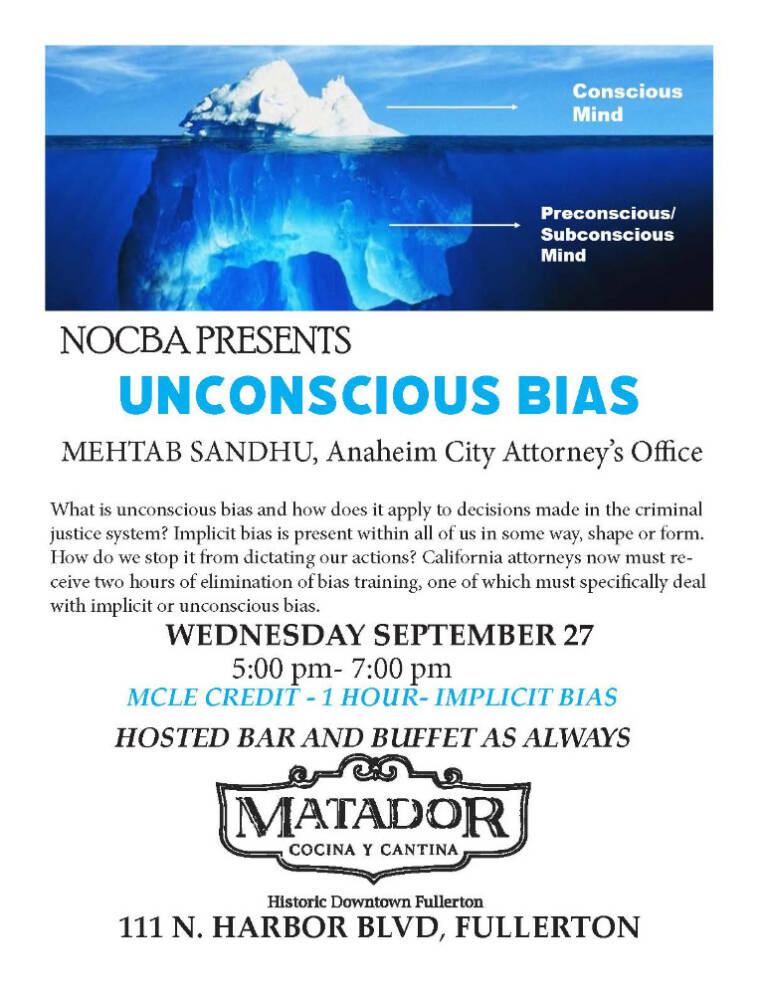 UNCONSCIOUS BIAS
Join us at the Matador in Downtown Fullerton on Wednesday September 27th @ 5PM, as we welcome Mehtab Sandhu of the Anaheim City Attorney's Office.
Atty Sandhu will be discussing Unconscious Bias.
Please note that an Implicit Bias MCLE Credit will be available for this event.
And as usual there will be a hosted bar & complimentary hors d'oeuvres.
Unable to make it to the meeting, this program will be available on NOCBA Replays.
NOCBA REPLAYS
Speaker Archive