OC's LARGEST AND BEST BAR ASSOCIATION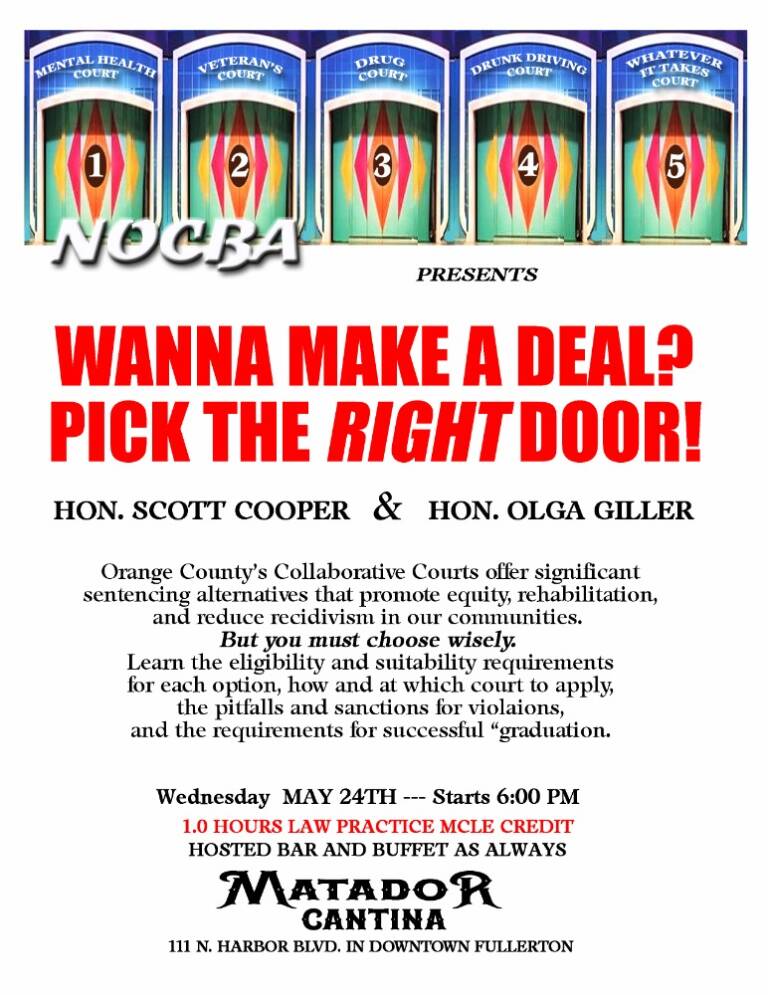 Alternative Sentencing Options
Join us at the Matador in Downtown Fullerton on Wednesday May 24 @ 5PM, as we welcome Hon. Scott Cooper and Hon. Olga Giller, who will be discussing the Alternative Sentencing Options available through Orange County's Collaborative Courts.
Please note that an MCLE Credit will be available for this event.
And as usual there will be a hosted bar & complimentary hors d'oeuvres.
Unable to make it that evening, NOCBA is pleased to announce that this event will be available as a NOCBA Replay and on Podcast.